One of the most effective ways to get inspired is through reading motivational quotes. Quotes can inspire us in ways we can't imagine. There is power in motivational quotes, which is the reason why they are the best way to spark up the energy and fire you need to accomplish whatever goal you've set out to achieve.
Secrets Behind Motivational Quotes
People tend to get their motivation from inspirational quotes not because not only they fully agree with the statement but also because of its lyrical elements. According to Matthew McGlone, Ph.D., who is a psychologist at Lafayette College (Pennsylvania) "As long as we're not made explicitly aware of it, rhyme can even make us look more kindly on a statement with which we would otherwise disagree."
The reason why motivational quotes are effective is because it has lyrical and descriptive power and also easy to remember. For example, "Whatever the mind of man can conceive and believe, it can achieve." by Napoleon Hill.
This "simple" theory has proved that many people get inspired quickly just by reading motivational quotes. The truth is, people actually get inspired because they believe the quotes are true and resonate with them at a deep level which they can relate to. Here are the best quotes we have found for you:
100 Best Positive, Inspirational and Encouraging Quotes Of All Time
"Be miserable. Or motivate yourself. Whatever has to be done, it's always your choice." – Wayne Dyer
"I've failed over and over and over again in my life and that is why I succeed." – Michael Jordan
"The only thing standing between you and your goal is the bullshit story you keep telling yourself as to why you can't achieve it." – Jordan Belfort
"There are better starters than me but I'm a strong finisher." – Usain Bolt
"There will be obstacles. There will be doubters. There will be mistakes. But with hard work, there are no limits." – Michael Phelps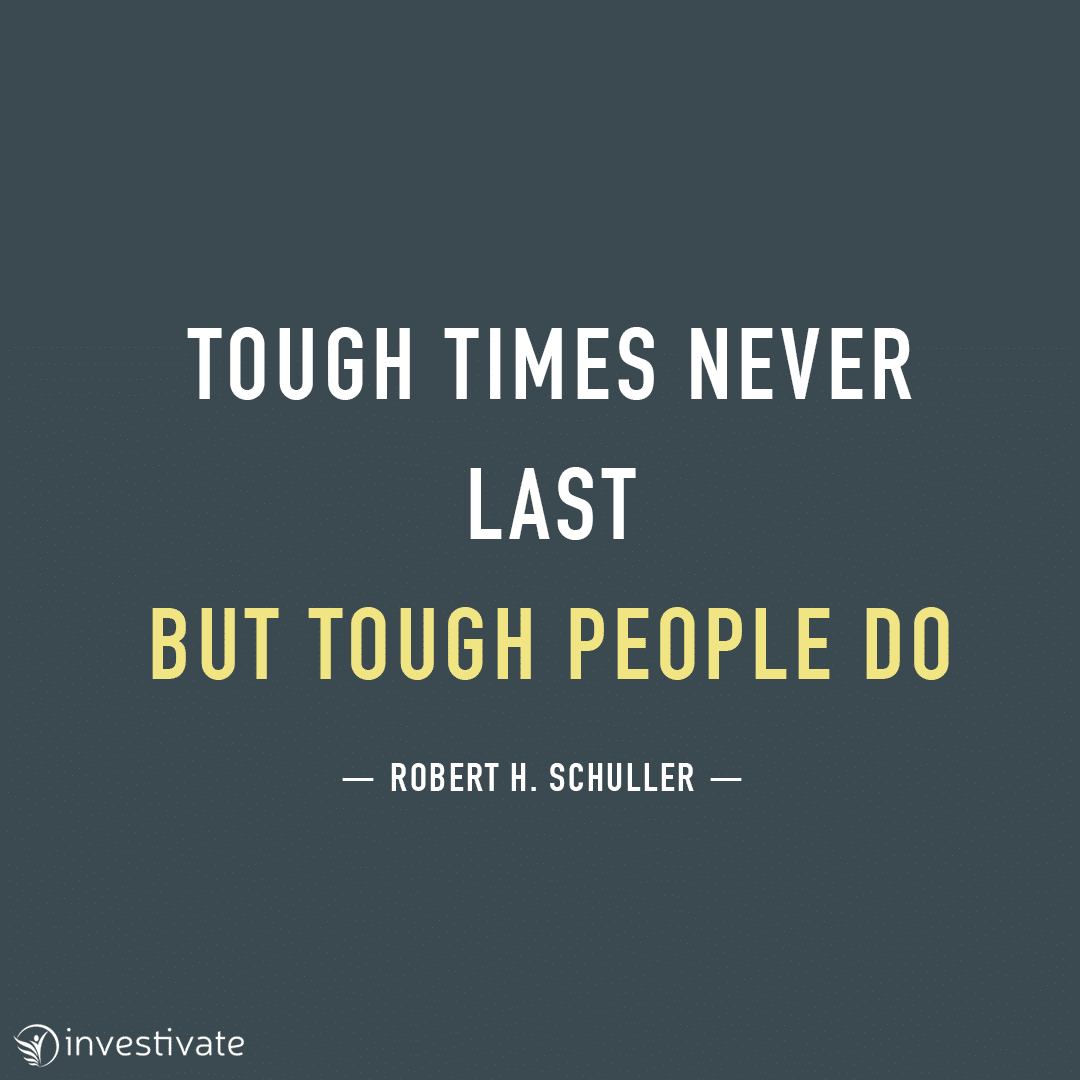 "Tough times never last, but tough people do." – Robert H. Schuller
"We may encounter many defeats but we must not be defeated." – Maya Angelou
"When you want to succeed as bad as you want to breathe, then you'll be successful." – Eric Thomas
"It's not whether you get knocked down, it's whether you get up." – Vince Lombardi
"Strength does not come from winning. Your struggles develop your strengths. When you go through hardships and decide not to surrender, that is strength." – Arnold Schwarzenegger
"Failure will never overtake me if my determination to succeed is strong enough." – Og Mandino
"Only I can change my life. No one can do it for me." – Carol Burnett
"Our greatest weakness lies in giving up. The most certain way to succeed is always to try just one more time." – Thomas Edison
"Optimism is the faith that leads to achievement. Nothing can be done without hope and confidence." – Helen Keller
"It always seems impossible until it's done." – Nelson Mandela
"Always do your best. What you plant now, you will harvest later." – Og Mandino
"Strength and growth come only through continuous effort and struggle." – Napoleon Hill
"With the new day comes new strength and new thoughts." – Eleanor Roosevelt
"It does not matter how slowly you go as long as you do not stop." – Confucius
"Life is 10% what happens to you and 90% how you react to it." – Charles R. Swindoll
"Aim for the moon. If you miss, you may hit a star." – W. Clement Stone
"Setting goals is the first step in turning the invisible into the visible." – Tony Robbins
"If you can dream it, you can do it." – Walt Disney
"Knowing is not enough; we must apply. Willing is not enough; we must do." – Johann Wolfgang von Goethe
"The secret of getting ahead is getting started." – Mark Twain
"Action is the foundational key to all success." – Pablo Picasso
"Quality is not an act, it is a habit." – Aristotle
"If you fell down yesterday, stand up today." – H. G. Wells
"The only limit to our realization of tomorrow will be our doubts of today." – Franklin D. Roosevelt
"Problems are not stop signs, they are guidelines." – Robert H. Schuller
"What you get by achieving your goals is not as important as what you become by achieving your goals." – Zig Ziglar
"The question isn't who is going to let me; it's who is going to stop me." – Ayn Rand
"You don't have to be great to start, but you have to start to be great." – Zig Ziglar
"The future belongs to those who believe in the beauty of their dreams." – Eleanor Roosevelt
"You just can't beat the person who never gives up." – Babe Ruth
"Start where you are. Use what you have. Do what you can." – Arthur Ashe
"Make up your mind that no matter what comes your way, no matter how difficult, no matter how unfair, you will do more than simply survive. You will thrive in spite of it." – Joel Osteen
"Life begins at the end of your comfort zone." – Neale Donald Walsch
"Things work out best for those who make the best of how things work out." – John Wooden
"Perfection is not attainable, but if we chase perfection we can catch excellence." – Vince Lombardi
"Good, better, best. Never let it rest. 'Til your good is better and your better is best." – St. Jerome
"Set your goals high, and don't stop till you get there." – Bo Jackson
"In the middle of difficulty lies opportunity." – Albert Einstein
"If you're going through hell, keep going." – Winston Churchill
"You miss 100% of the shots you don't take." – Wayne Gretzky
"I have not failed. I've just found 10000 ways that won't work." – Thomas A. Edison
"Most of the important things in the world have been accomplished by people who have kept on trying when there seemed to be no hope at all." – Dale Carnegie
"Doubt kills more dreams than failure ever will." – Suzy Kassem
"Success consists of going from failure to failure without loss of enthusiasm." – Winston Churchill
"Well done is better than well said." – Benjamin Franklin
"You are never too old to set another goal, or to dream a new dream." – C.S. Lewis
"Too many of us are not living our dreams because we are living our fears." – Les Brown
"That which does not kill us makes us stronger." – Friedrich Nietzsche
"I am always doing that which I cannot do, in order that I may learn how to do it." – Pablo Picasso
"The fishermen know that the sea is dangerous and the storm terrible, but they have never found these dangers sufficient reason for remaining ashore." – Vincent Van Gogh
"Opportunities don't happen. You create them." – Chris Grosser
"The man on top of the mountain didn't fall there." – Vince Lombardi Jr.
"Kites rise highest against the wind, not with it." – Winston Churchill
"Formal education will make you a living; self-education will make you a fortune." – Jim Rohn
"You can never quit. Winners never quit, and quitters never win." – Ted Turner
"In order to succeed, we must first believe that we can." – Nikos Kazantzakis
"The best way out is always through." – Robert Frost
"Things do not happen. Things are made to happen." – John F. Kennedy
"Believe you can and you're halfway there." – Theodore Roosevelt
"The greatest pleasure in life is doing what people say you cannot do." – Walter Bagehot
"The whole secret of a successful life is to find out what is one's destiny to do, and then do it." – Henry Ford
"There are two types of people who will tell you that you cannot make a difference in this world: Those who are afraid to try and those who are afraid you will succeed." – Ray Goforth
"Don't watch the clock; do what it does. Keep going." – Sam Levenson
"The way to get started is to quit talking and begin doing." – Walt Disney
"What you do today can improve all your tomorrows." – Ralph Marston
"Discipline is the bridge between goals and accomplishment." – Jim Rohn
"The struggle you're in today is developing the strength you need for tomorrow. Don´t give up." – Robert Tew
"We aim above the mark to hit the mark." – Ralph Waldo Emerson
"A ship is always safe at the shore, but that is not what it is built for." – Albert Einstein
"Either you run the day or the day runs you." – Jim Rohn
"If you don't like something, change it. If you can't change it, change your attitude." – Maya Angelou
"Success occurs when opportunity meets preparation." – Zig Ziglar
"I can't change the direction of the wind, but I can adjust my sails to always reach my destination." – Jimmy Dean
"A goal is a dream with a deadline." – Napoleon Hill
"Either I will find a way, or I will make one." – Philip Sidney
"You were born to win, but to be a winner, you must plan to win, prepare to win, and expect to win." – Zig Ziglar
"Failure is simply the opportunity to begin again, this time more intelligently." – Henry Ford
"You got a dream, you gotta protect it. People can't do something themselves, they wanna tell you, you can't do it. If you want something, go get it. Period." – Will Smith
"The successful warrior is the average man, with laser-like focus." – Bruce Lee
"If you do what you've always done, you'll get what you've always gotten." – Tony Robbins
"Motivation is a fire from within. If someone else tries to light that fire under you, chances are it will burn very briefly." – Stephen R. Covey
"I attribute my success to this – I never gave or took any excuse." – Florence Nightingale
"If you are willing to do only what's easy, life will be hard. But if you are willing to do what's hard, life will be easy." – T. Harv Eker
"Go for it now. The future is promised to no one." – Wayne Dyer
"The best way to predict your future is to create it." – Abraham Lincoln
"The biggest gap in your life is that between what you know and what you do." – Bob Proctor
"If you're not willing to risk you cannot grow, and if you cannot grow you cannot become your best, and if you cannot become your best, you cannot be happy." ― Les Brown
"A successful man is one who can lay a firm foundation with the bricks others have thrown at him." David Brinkley
"The starting point of all achievement is desire." – Napoleon Hill
"You can never cross the ocean until you have the courage to lose sight of the shore." – Christopher Columbus
"If you are not willing to risk the unusual, you will have to settle for the ordinary." – Jim Rohn
"To be successful you must accept all challenges that come your way. You can't just accept the ones you like." – Mike Gafka
"You may have to fight a battle more than once to win it." – Margaret Thatcher
"Success is how high you bounce when you hit bottom." – George S. Patton
"Success is simple. Do what's right, the right way, at the right time." – Arnold H. Glasow
The Importance of Motivation
The importance of motivation can never be overemphasized. We need to be motivated to carry out our daily activities; motivation to rise up early and go to work, take the dog out for a walk, to register for a yoga class and so on. We need motivation to also set our personal ideas and corporate ideas in motion. It is the most important and active element for everyone to achieve their set goals. It is difficult to picture how to get things done without the vital element of motivation.
Effects of motivation
Most people believe that motivation has no negative effects; this notion is wrong because motivation can affect us both ways, positively or negatively. Stress can be a reason for negative-motivating unproductive feelings or ideas. Some people have the habit of becoming small-minded, insensitive, or even incapacitated when they are stressed.
Motivation and the workplace
Many people do ask if motivation is necessary for our workplace, well yes it is. We spend more time at work than we do anywhere else. The workplace is an environment that is goal oriented and you need the motivation to accomplish each goal! Some people do believe that it is the creation of goals that motivate them but the truth is it is the rewards you get for achieving the goals that motivate you and not the goal itself. This is why many establishments or companies both new and old, emphasize on bonuses and evaluations.
If you enjoy reading the top motivational quotes above, make sure to share this post with your friends and help them stay motivated.
 Visit our blog https://www.investivate.com/ for more tips.